About three weeks ago, Buzzfeed attempted to put out a list of very attractive "older" (read: seasoned…and real talk, 40 is not even that old. Y'all need to quit trippin') men. I say "attempted" because they completely missed the mark.
Seriously.
When you skip out on including sexy folks like Idris Elba, Anderson Cooper, and the like…AND when your list is as bland as Wonder Bread, your list should not be taken seriously.
That's a good question, Adam. I hope Buzzfeed thinks long and hard about it.
After their sordid attempt, I decide to compile a list of my own. So, without further ado, I present to you 28 attractive men who are in their 40s (or older).
1. Idris Elba – 42
Had to start the list of with Big Driis since I was incensed by his exclusion on Buzzfeed's list. Not only does he have that British swagger working in his favor (you cannot tell me his accent is not sexy), but the man is a super talented actor and has looks (read: them eyes and that smile!) that can kill. He mentioned recently that he may miss out on playing the next Bond and if that is so, that would be such a travesty. Can you imagine ultra-suave Idris as ultra-suave Bond?
And for good measure:
2. Anderson Cooper – 47
The fact that this guy, the ORIGINAL silver fox to many, (and the reason for the sexual awakening of multiple groups of people across all genders and related binaries), was omitted from Buzzfeed's list is not only baffling, but it is downright blasphemous. Have you seen the face on this guy? Who could resist his charm? And furthermore, he is well-versed in the art of clapbacks and that alone is awesome.
3. Keanu Reeves – 50
I don't know what Olay cream this guy is using, or who his Witch Doctor is, or the strength of the juju he has dabbled with but this motherf*cker slick has not aged since the Matrix movies. Yes, I am aware that that "50" is right next to his name, and I don't believe it.
But yeah, he looks good. GREAT even.
4. Antonio Banderas – 54
Banderas has always oozed sex appeal. It's in everything he's ever appeared in, be it as the legendary, ultra-suave and ultra sexy Zorro or the dad from Spy Kids (although the latter one is a bit more…questionable).
5. Denzel Washington – 60
Denzel has held it down in the acting business for so many years. From classic movies like Malcolm X and Remember the Titans to other films like Training Day and The Great Debaters, Denzel has nearly acted in it all (and remained very attractive while doing) and he is not done yet.
6. Christoph Waltz – 58
His film career here in America may have got off to a late start, but his looks sure didn't. Being completely honest, I have no real explanation for this choice. All I know is that he is charming as f*ck and that is attractive.
Basically, if you can play an uber crazy Nazi officer in a Tarantino movie while still being simultaneously endearing, you have a gift.
7. Blair Underwood – 50
SO…y'all have been doing my dude Blair real dirty recently. Prior to his current run on Agents of SHIELD, he was being called "TV poison", especially after the cancellation of Ironside. Honestly, the people who believe that can kick rocks. Every actor in Hollywood is literally one project away from being "poisonous". They are also simultaneously one project away from the opposite.
ANYWAYS, you may remember him as the antagonist from Madea's Family Reunion (nooo) or the attractive tax attorney from Something New (hello). I'm guessing you found him attractive in both.
8. Robert Redford – 76
You probably just gasped and let your rude ass ageism show. And if you did, f*ck you. Anyways, Redford earns a spot on the list because at 76, he still looks great (have you seen that hair? Lush, man. Lush). Also, he holds the distinction of having the best portrayal as Jay Gatsby (DO NOT DEBATE ME ON THIS). So there's that.
9. Hugh Jackman – 46
As much as I am "meh" about the X-Men movies, I would be a damn liar if I didn't say that Hugh is one of the main reasons these movies keep attracting people. Not only does he continue to be excited about playing the part of Wolverine (he may or may not die doing this sh*t) but he is also ripped and can do damn near anything…like singing and dancing, and etc.
It is no wonder that Dr. Cox always hated the sh*t out of him.
10. Daniel Dae Kim – 46
Can you say cheekbones? Or bone structure? Actually, you know, either one will work.
Moving on, most people remember him from his role on Lost, but I am fonder of his appearances on Hawaii 5-0 as Chin Ho-Kelly and as the crazy and sexy Johnny Gat of the Saints Row series (basically, the whole of him is attractive. Especially his voice).
11. Morris Chesnut – 46
A few I had a friend refer to him as "The Black Thor" while listing off a number of men that she'd like to climb like monkey bars (you weren't ready for that, were you?) and those are the words that I've associated with him ever since (what? HAVE YOU SEEN HIS BODY?)
12. Benjamin Bratt – 51
I realized Benjamin Bratt was exceedingly attractive when he was able to distract me from the narrative and the awesomeness of Sandra Bullock and Michael Caine in Miss Congeniality (seriously, I had to watch that movie like 2 more times before I got it) and when he made that God-awful Catwoman movie bearable.
Keep on keeping on, Benjamin.
13. Mark Strong – 51
Anyone who can be attractive in evil, magenta Sinestro skin has got my vote. He also, like many on this list, has a killer British accent. He is officially too much to handle.
14. Jon Stewart – 52
I am still so butthurt that he is leaving The Daily Show. I am thankful that he stayed as long as he did and graced the world with his much-needed humor, satire, wit, and attractiveness. Here's to hoping we still get to see the latter, regardless of what he moves onto next.
15. Terrence Howard – 46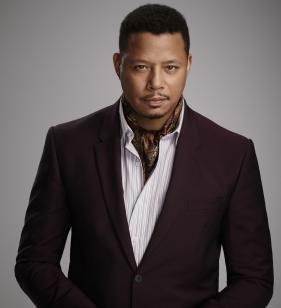 Although Terrence is forever playing someone shady as f*ck (look no further than his current role on Empire), he still somehow manages to do it all while being attractive. His baby blues sure don't hurt his grind either.
16. John Slattery – 52
Otherwise known as the OTHER silver fox. What initially brought him to my attention was his portrayal as Howard Stark in Iron Man 2. However, seeing what he really looked like in Mad Men made me swoon even more. What a babe.
17. Benicio Del Toro – 48
I will always remember him for being hella attractive in The Usual Suspects and cracking my ass up in Guardians of the Galaxy. Most of the time, people label him as the "Puerto Rican Brad Pitt" because "he is that attractive".
Uh.
Excuse you.
The qualifier/comparison is not even needed. Dude is hot all on his own.
18. Richard Gere – 65
Can you tell by now that I am clearly intrigued by silver foxes?
Best known for Pretty Woman and Chicago, it would not be false to say that he continues to swindle the whole of the world with his age. 65? Whaaaaaa?
19. Liam Neeson – 62
Y'all can keep dogging him for making these Taken movies, but at least he is making money. What are you doing?
Anyways, I'm not even going to bullsh*t you. A lot of this had to do with his Irish accent and the fact that he doesn't really take himself that seriously, which I think is pretty chill.
20. Lenny Kravitz – 50
Lenny has always been attractive to me by the pure virtue and allure of him being a rock star. Rock stars are cool. Rock stars are (mostly) attractive. It's not rocket science, folks. Oh, and there is the added fact that he can apparently rock the hell out of gold eyeliner. Seriously. Homeskillet had me feeling some type of way while I was watching The Hunger Games movies (HELLO Cinna. Ow ow ow).
21. Johnny Depp – 51
At 51, Johnny Depp is still as boyishly cute and charming as ever and he has hair lusher than the Amazon rainforest. I feel like he's into the same sh*t as Keanu, because what else could explain this witchcraft?
22. Daniel Day Lewis – 57
Honestly, this guy has worn so many faces that it is hard to know what he actually looks like. That being said, when he is just being himself and not dutifully portraying some character to the nth degree, he is, in fact, attractive. I credit this to his semi-soft spokeness.
23. Gary Oldman – 57
Much like Daniel Day Lewis, Gary Oldman changes faces as often as he changes clothes and somehow, that has not stopped him from being super appealing. Being English (like Lewis) probably helps too.
Accents are killer, you guys. They are killer.
24. Robert Downey Jr. – 50
I am forever getting side-eyed for this as he is apparently not everyone's cup of tea, but since I LOVE tea and give no f*cks in general, here we are.
Personally, I find him more attractive as he is now ("older") versus him in his younger and wilder days. He's eccentric, he's pretty funny, and he staged an amazing comeback and is now known as beloved Iron Man. *How* is that not attractive?
25. Gerard Butler – 54
The Bad News: It is pretty clear that Gerard Butler is on a sh*tty movie streak right now.
The Good News: He still looks damn good. And that Scottish accent forever helps him in that regard.
26. Will Smith – 46
Ah, Will Smith. I grew up watching him (while simultaneously crushing on him) in things like The Fresh Prince of Bel-Air and never hesitate to throw money at movies that feature this forever funny and dashing Box Office stud.
Except After Earth.
FUUUUUUUUU*K After Earth.
27. Anson Mount – 42
Anson Mount was originally one of my picks for Batman before Batfleck swooped down and ran away with it all (*le sigh*). That being said, he is still tearing it up on his show Hell on Wheels. I tend to check it out every now and again to peep his attractiveness (and impressive beard).
28. Aaron Eckhart – 47
You may know Aaron from his stint on Frasier or his poignant portrayal as Harvey Dent in The Dark Knight. To me, however, he is known—right now—as the guy I forgave for that craptastic I, Frankenstein movie as I know he is better than that (although, being easy on the eyes probably helped in that regard too).
Honorable mention:
Shah Rukh Khan – 49
Known for Bollywood classics like Dilwale Dulhania Le Jayenge and Kuch Kuch Hota Hai, Shah Rukh Khan is still HAWT and is aging like fine wine. Krishna have mercy.
What say you, lovers of the Zoo? Who are some more seasoned men (screw this "older" nonsense) that you find attractive? Let me know in the comments below!
**Don't forget to like us on Facebook or follow us on Twitter!***
Images From: Tumblr, Necolebitchie.com, Giphy.com, Aceshowbiz.com, Wegotthiscovered.com, Mid-day.com, Galleryhip.com, Fashionisto.com, Berlinale.com, Africancelebs.com, Movieweb.com, Indiewire.com, Geekynews.com, Socialitelife.com, Xclusivememphis.com, Empireonline.com, Mustafadavis.com, Huffingtonpost.com, Twitter.com, Masetv.com, robertholland.com, Bestforfilm.com, Gifsoup.com, Liammurphotography.com, Pavology.com, Hollywoodlife.com, Fanpop.com, Timeentertainment.com, Fashiontelegraph.co.uk, HDwallpaperimages.com, Popsugar.com, Zimbio.com, Ryantayl.com, Hollywoodlife.com, Bollywoodlife.com
_________________________